Jebsen & Jessen Ingredients Thailand wins ThaiBev Business Partner Award
Jebsen & Jessen Ingredients (T)'s Performance Chemicals division has been awarded with Business Partner Awards from Thai Beverage Public Company, a leading beverage company in South East Asia and the largest in Thailand.
ThaiBev Business Partner Awards
Jebsen & Jessen Ingredients Thailand's Performance Chemicals division has been providing ThaiBev Group with enzymes for their brewery operations since January 2021. These enzymes are utilized as an ingredient in the production of "Chang Beer" at three different factories, namely BeerThai 1991, Beer Thip, and Cosmos Brewery. In recognition of our excellent performance, we received the "Silver" Business Partner Award in 2021, and in 2022, we were honoured with the "Gold" Business Partner Award. Our score of 98 out of 100 placed us at the top spot among 20 partners in the same industry.
The score is derived from the following 5 sections: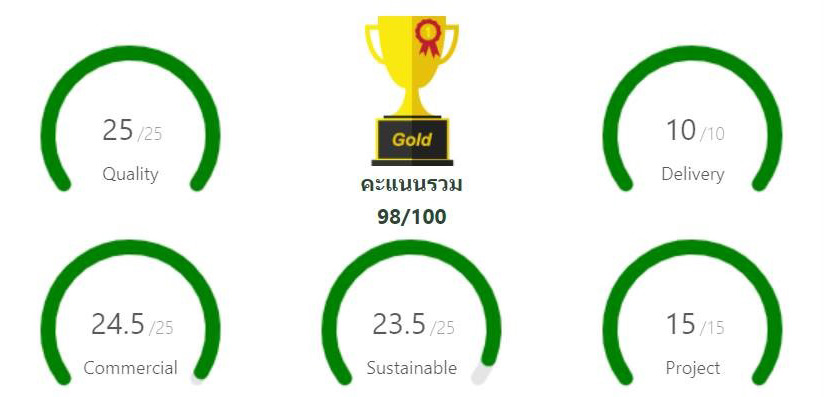 THAIBEV BUSINESS PARTNER AWARD – With these annual awards, ThaiBev aims to promote supplier development, private sector competitiveness, sustainable business practices and innovation. Program contenders include ThaiBev's strategic business partners, including critical suppliers, suppliers with strong business relationships, and suppliers with high volume and transactions by awarding into three tiers:
Platinum award — received Gold award for 3 consecutive years
Gold award — scoring > 95
Silver award — scoring between 90 -95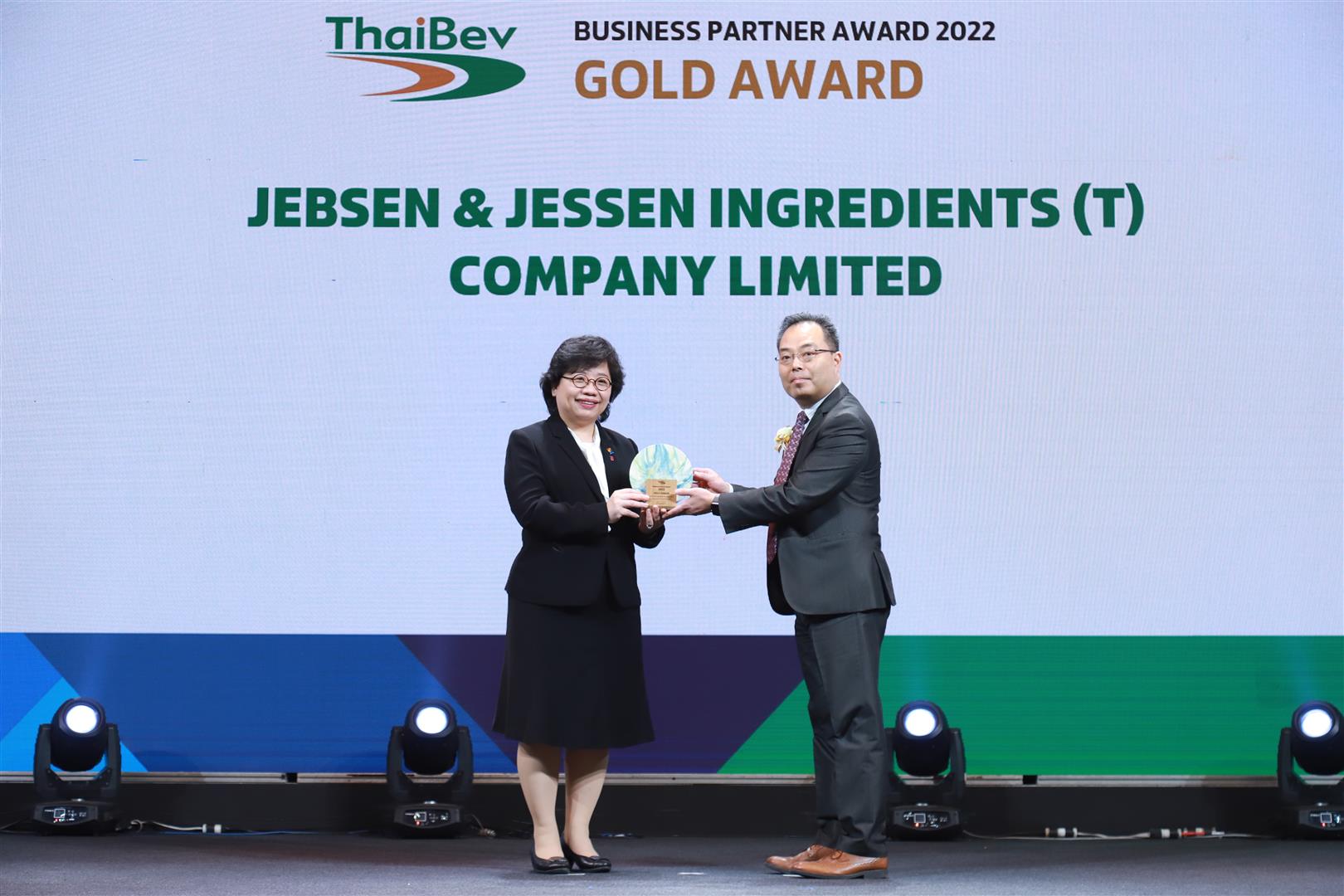 During the award ceremony, Paul Chan, Managing Director, Jebsen & Jessen Ingredients Thailand, accepted the 2022 "Gold" Business Partner Award from Ms. Orathai Poonsup, Chief Supply Chain Management Officer, Thai Beverage Public at the SX Partnerships for the Goals: TSCN Business Partner Conference 2022, held at the Queen Sirikit National Convention Center.
The success of our Performance Chemicals division in Thailand was achieved through the collaboration and exceptional support of all departments in our organisation, including the Warehouse Delivery Team, Purchasing, Customer Service, and Safety Teams. We remain committed to providing our suppliers with outstanding services, ensuring sustainable business growth in all areas.
Related Articles & Trends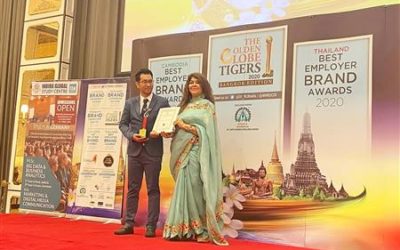 Jebsen & Jessen Thailand have been awarded with Thailand's 'Best Employer Brand Awards 2020' at the 14th Employer Branding Award event hosted by the World HRD Congress in Bangkok.